Bookkeeping Checklist for New Start-ups
March 26th 2021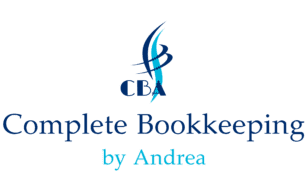 ---
Complete Bookkeeping & Advisory Services is Kamloops, BC's premium certified bookkeeper services for small and new businesses within the region. With over 30 years of experience, Complete Bookkeeping also provides training and assistance to start-ups.
As a new business, it is important to get started on the right foot so that it is easy to maintain and keep your books in order and so that you can focus on growing your company.
Here are five critical steps to getting your business going so that it runs smoothly.
Open a business bank account.
Once your business name has been registered, it is vital to make sure you open a business bank account that is separate from your own. If your business assets ever need to be liquidated, having a business account will prevent this from happening to your account.
A business chequing and savings account will also help you prepare when it comes to income tax season. Putting at least 25 percent of your income away into a savings account will put you in a better position when it is time to file and pay your taxes.
Having a bank account will also establish your small business and give you credibility with customers and any suppliers you might have.
Keep tabs on expenses and cash
Getting your expenses under control early will keep your business running smoothly right from the get-go.
Not only does paying your bills on time further legitimize your business, but it also helps you monitor your business's growth, prepare financial statements and your income taxes, among others. When it comes to incoming and outgoing invoices, paying them, and getting paid in a timely fashion will also ensure your business is running the way it should.
Additionally, stay up to date on your bank account to see how much cash you have on hand, especially in the event of an unexpected expense.
Establish a payroll system
Having a payroll system established as your company grows is crucial for several reasons. When you have dedicated staff members on your payroll, you should enforce a scheduled payroll system and ensure that the right amount of taxes is taken off each paycheque.
Decide on your company's structure
When you establish your business as a legal company, you will essentially have to decide whether you want to be incorporated, sole proprietor, or partnership. This will need to be done right the first time because it can be expensive to try and have it changed later.
Stay up to date with your business
Any good business owner knows you should stay informed on what is happening with your business on a daily, weekly, monthly, and yearly basis.
Things you will want to monitor and take account of our daily business transactions, studying your financial statements monthly and evaluating income and expenses monthly and yearly, just to name a few.
Contact Complete Bookkeeping
Complete Bookkeeping & Advisory Services is here to help you and your small business get started on the right foot. Getting a new business started is daunting and can be a lot of work, but we are here to help you get started and keep your books in order.
We will recommend software that suits your needs and help set it up with a customized chart of accounts, sales invoices, and payroll.
We also provide software training and will set up the required accounts with CRA, PST, and WCB and will also recommend how you can keep control of your inventory and keep everything organized.
Contact us today to learn more!