Business Finance: Quick tips for running a successful business
August 20th 2020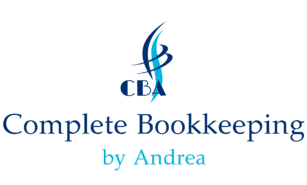 ---
Are you a dedicated business entrepreneur who requires objective information concerning business finance? You are just in luck! You can now enjoy a definitive guide in every matter of online bookkeeping solution and much more at Complete Bookkeeping by Andrea in Kamloops. When you are bogged down with a pile of paperwork or administrative tasks, it might quickly suck out the joy of running a business.
We always take pride in leading from the front when it comes to offering affordable services to small business enterprise owners in Kamloops and the surrounding area. We understand and note that each business entity is unique and requires a customized business finance model. We are more than pleased to assure you that running a successful business is achievable.
Are you stuck and in need of a quick boost and a new-found motivation to running your business venture? Do not ever let the hurdles of running your business get in the way of seeing it to its full potential. With insightful tips, you can find new energy to run your enterprise effortlessly. Here are some quick and easy tips that will help your business growth journey.
No matter what size your business is, treat it like a big business, right from the start by having good business practices.


1. Keep your personal & business expenses separate
Even though it is technically "all your money, "it is essential to keep business and personal expenses separate. It will lead to cleaner books as well as keep the CRA happy!
• Make sure to separate bank accounts & credit cards. If you are unable to obtain a company credit card, dedicate one of your cards for the company & only use it for company purchases.
• For your expenses, transfer money to your account instead of paying from the company accounts-besides, the more you run personal expenses through the company, the longer it takes to do your bookkeeping.
2. Establish a Billing & Collection Policy

How individuals choose to pay, you will depend basically on the business enterprise type you own and whether your clients are individuals or organizations.
• Send out bills as soon as the job is completed.
• Set up payment collection policy, "Rules of Thumb."
• Review your Aged Accounts Receivable Report regularly and call customers whose accounts are over 90 days
-Depending on your business type; you may have customers who do not pay when purchasing, or who are paying over a timeframe.

3. Have a strong cash control system
• It is paramount to account for each cash transaction profoundly. Thus, you can acquire precise information regarding cash flows and cash balances.
• Please make certain that enough cash is available to pay bills as they come due.
• You should resist the urge to hold too much idle cash. Any excess cash that you make needs to be reinvested to generate more income, like interest.
4. Put money in business savings account every two weeks

"Beware of little expenses. A small and slow leak will always sink a great ship. "
-Benjamin Franklin
• For the "just in case." Everyone needs some amount of liquid cash if something happens – Covid-19 was an excellent example of how unpredictable the business world can be.
• For other business emergencies
• For future expansion and projects within the company
• To pay your business taxes & other bills.
5. Keep your focus on core business needs
• Do not try to do everything yourself. Hire professionals to take care of your bookkeeping. You are good at what you do, after all, you did not start your company to do bookkeeping.

Do not let work burn out take the better part of your day while managing your venture! It is time for you to start getting tangible results as you have your business do the work for you. With CBA by your side, we always make your business demand our top-notch priority and offer the ultimate attention. Running a successful business is always hassle-free with the right partner by your side. It is essential to have the right experts who offer a tailored business finance solution that will aid in having a flourishing business.
Call Complete Bookkeeping by Andrea and let our team assist you in manoeuvring through the hurdles of bookkeeping. With our full range of bookkeeping and other online business financial services, you can boost your enterprise to the next frontier.