Does my Kamloops Small Business Need a Bookkeeper?
March 24th 2021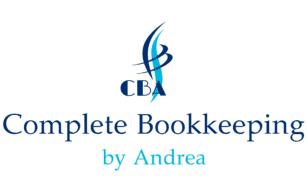 ---
Not every small business needs a bookkeeper, but it sure can help.
Complete Bookkeeping & Advisory Services has been taking care of small and mid-sized businesses in the Kamloops area for over 30 years. In short, I know that having a bookkeeper allows you to focus on what you're good at instead of spending time worrying about keeping the books up to date. If you're wondering how a professional bookkeeper can help your business get started the right way, I'm here to tell you.
If you're just starting up a new business, there are a few key elements to keeping on track from the get-go and getting some bookkeeping training should be a top priority. When you come to me for help, I will recommend the most appropriate software for your needs. There are lots out there and they were not all created the same. I can help narrow down your choices. Second, I will set up your software and provide the necessary training. Next, I'll set up your required accounts to keep the government happy (CRA, PST, WCB to name a few),and finally I will recommend procedures that will help you maintain control of your inventory and keep your paperwork organized. For further details, check out my page dedicated to New Startups.
To effectively handle your bookkeeping, you need a good understanding of your firm's basic accounts, namely assets, liabilities, and equity. Assets are what your company owns (inventory, buildings, work vehicles, accounts receivables, etc.) while liabilities are what your company owes (to suppliers, on mortgages, loans, etc.). Equity is the investment you, and any other investors, have in the company. Throughout the year, all your accounts must be balanced. Keeping your books current and organized throughout the year will make keeping them balanced much simpler, but that can be easier said than done when it's combined with the many other tasks that make up your work life. Complete Bookkeeping & Advisory Services can help you get and stay organized, so balancing your books becomes less of a headache.
Once your business has started running, Complete Bookkeeping & Advisory Services is still available for support. If you've been running your business for a while and slowly feel like your bookkeeping needs are falling apart and taking a backseat to your day-to-day business operations, I can help you get back on track. Working together, we will get your books in order. Whether you prefer Zoom meetings or in person, Complete Bookkeeping & Advisory Services will provide you with the necessary help to set up and maintain your bookkeeping.
It's important to note that an accountant is different than a bookkeeper and having one does not necessarily negate the necessity of having the other. Bookkeepers help you in your business on a day-to-day basis. Accountants, on the other hand, help you in the overall bigger picture aspect such as tax planning, consulting, valuations, and succession planning. If you have questions about what's right for your business, feel free to reach out. I can help answer questions you may have.