End of Year Bookkeeping Tips for 2020
December 29th 2020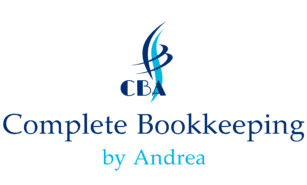 ---
We are all grateful to say goodbye to 2020, but if you're a small business owner, navigating the end of year struggle is real. Complete Bookkeeping & Advisory Services provides small business owners with assistance and a full range of bookkeeping services in the Kamloops area. We are also happy to share some helpful bookkeeping tips as we quickly welcome 2021.
Six Tips to Help You Manage Your Books
1. Invoice all work completed.
You'll want to invoice all jobs that have been by Dec 31, no later than Dec 31. You want to make sure all your revenue for the year is recorded in the right year.
2. Enter all expenses and bills for the year.
If you use bookkeeping software, you need to enter your expenses into the software, or manually compile a list of what is outstanding. Remember: you should use the date of the invoice for expenses, not when you pay it.
3. Calculate the total outstanding money owed to you (receivables).
Any outstanding amounts must be included in your end of year bookkeeping calculations. You should keep track of any outstanding sales that haven't been paid by customers (receivables). Review the list of money owed to you and determine if any accounts are uncollectible. Make a list for your bookkeeper or accountant to adjust.
4. Count your stock.
If you buy and sell a physical stock, now is the time to take inventory of all your stock. The balance of your inventory should be shown at your cost price, not the price you are planning to sell it for. It should also exclude sales tax. Any broken, missing, or obsolete stock should be written off to an inventory adjustment account.
5. Reconcile taxes.
Check the total amount of your tax totals in your bookkeeping system to ensure they match the total of what you have reported to the government for the year. If there are any anomalies it means you have made an error in your system since you filed your reports. You must find out what went wrong and make the necessary adjustments. If you need assistance, please reach out today.
6. Reconcile your books.
A completely reconciled file tells your bookkeeper that everything necessary is in the file. All accounts need to be reconciled, including bank accounts, credit cards, loans, and lines of credit.
If you live in the Kamloops-area and are feeling overwhelmed and in need of support, check out all the services offered. We can help you achieve your goals by working with you and your accountant, providing one on one service for new business start-ups, bookkeeping assistance and problem-solving, training, full bookkeeping, and cash flow management services. Whether you need some bookkeeping training, help with month-end reconciliations, or want the peace of mind that comes with complete management of your books, you've come to the right place. Our team is committed to helping you understand your business by providing you with timely, accurate financial reports. Outside of Kamloops? That's no problem. Using tools like Zoom, we can help you with your books no matter where you are located.
Let our 30+ years of bookkeeping experience help move your business forward. Together, we will enter 2021 with renewed focus and confidence.