How Good Bookkeepers Can Help Your Business Grow
November 15th 2019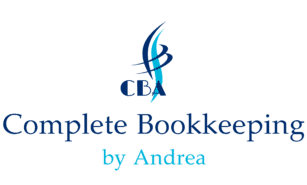 ---
Every business owner wants their business to grow and succeed. Complete Bookkeeping by Andrea, based in Kamloops and offering services throughout Canada, is able to help. Bookkeeping services are a tool that can help you achieve your business goals. As with any tool, finding innovative ways to use it may yield more results than you might expect!
Bookkeeping is much more than just data entry and keeping records for the tax man. As a business owner, you are faced with making decisions about your company every day like "do I need more equipment?", "can I hire more staff?", "do I need to set up some financing?" and "how quickly am I being paid for my services?". If you don't have a good handle on the status of your books, it's extremely difficult to know where you're at or what's possible with your finances.
With a skilled and experienced bookkeeper like myself on your team, you won't have to stress about whether or not you have enough or if you're using your assets efficiently. I can collect your financial data and show your what's happening with your money. That way you can make more informed decisions for your business.
Here are some ways a certified professional bookkeeper can assist you in helping your business grow.
Get your books up to date and keep them in good order.
◦ A strong financial bookkeeping system is the foundation for a successful business. A certified professional bookkeeper can help you keep your business running by tracking your business sales and receipts, purchases and payments - and by making sure your books are accurate. You never want to be on the bad side of CRA.
Provide expert advice
◦ A certified professional bookkeeper can advise you on things like how to get paid faster by your customers or what tax credits you may be eligible for
Reduce or replace expenses
◦ A professional bookkeeper will become familiar with your business financial model. Over time, they can make recommendations on ways to reduce or eliminate expenses that you may be spending too much on or may not need, so you can save money for future growth
Goal planning
◦ Goal planning is an essential step when owning a business. If you don't know what you want to achieve, how do you know if you get there? Once you have set your goals, a professional bookkeeper can help you layout a performance plan to work towards them
Budgets & Forecasting
◦ Having a budget is extremely important in running your business. Based on your goals, your existing information and your performance plan, a professional bookkeeper can create your financial forecasting, so you can track on a monthly basis.
With Complete Bookkeeping by Andrea, you can trust that your books are being taken care of and that you're getting good advice. I have over 30 years of experience as a bookkeeper that I can provide as a tool to help your business grow. Give me a call today and let me take the frustration, stress, and worry out of managing your financial information.