How to Save Money on Bookkeeping
September 2nd 2020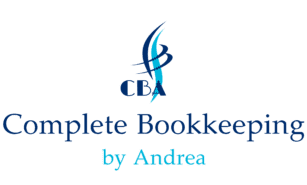 ---
Based in Kamloops, BC, Complete Bookkeeping & Advisory Services has over 30 years of experience providing customized bookkeeping, training, and cash flow management services.
With our focus on small-to-medium sized businesses, we supply complete online bookkeeping solutions to companies in Kamloops and the surrounding area, while our cloud-based solutions help us assist our clients anywhere within the province.
As small business owners, it can be difficult to find the time to manage all of your finances on your own, especially when it comes to ensuring your government remittances are filed on time and done right and understanding WCB and Labour Relations rules.
However, when it comes to ensuring everything is for getting any bookkeeping done, there are a few things to consider that can save you money when it comes to getting your bookkeeping done.
· Pay expenses on time
Paying your business expenses on time keeps your credit score in good standings and prevents you from getting behind on outstanding bills. As a result, staying on top of your expenses makes it easier for your business and bookkeeping services.
· Keep business and personal expenses separate
Ensuring these are kept separate would be easier on your bookkeeper and, in the end, will save you money on costs.
· Stay organized
Keeping your receipts organized also makes bookkeeping services as cost-effective as possible so your bookkeeper does not have to go through and sort them for you.
· Avoid using cash
Business debit or credit cards come with a paper trail, unlike cash, which will make a bookkeeper's job easier and faster.
· Communicate with your bookkeeper
Bookkeepers are here to help you! Keeping us up to date on things happening in your company will save you costs in the long run. Sending paperwork regularly helps keep you in economic standings and will prevent you from falling behind come tax season.
Complete Bookkeeping & Advisory Services is here to help you every step of the way. We are Kamloops and its surrounding areas, go-to bookkeeping services because we provide complete full-cycle online bookkeeping services, bookkeeping training, business training, cash flow management consulting, have certified professional bookkeepers, are members of the Sage Accounting Network, provide on time and accurate services and online bookkeeping services, among many others.
We will take the frustration, worry, and stress out of managing your business' financial information while giving you peace of mind.
Whether you are needing some bookkeeping training, help with month-end reconciliations, or want the peace of mind that comes with complete management of your books, you have come to the right place.
Contact Complete Bookkeeping & Advisory Services today to learn more about the benefits of having us on your side and our affordable rates. Our clients range from business owners in Kamloops to Fort St. John. With technologies like Zoom, we can help you wherever you are.