New Bookkeeping Website Launch
July 22nd 2019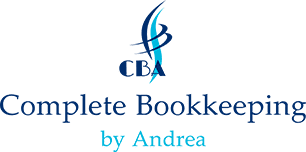 ---
Small and medium businesses in Kamloops now have a new choice to make when looking for accounting, paperwork and cash flow management training services! Andrea and Complete Bookkeeping are excited to jump into your finances and help keep your business or venture in the positive. Our new website is here to help you stay in touch!
Entrepreneurs in 2019 have such a large list of things to keep track of. Starting and running your own business demands a lot of your time and often requires flexibility. With so many irons in the fire, is your business missing out on proper financial review and good habits? With most any type of product or service, the internet has made most of our jobs into 24 hour, 7 day a week ventures in determination. Your time and attention is often spread out beyond a healthy, sustainable limit. Walking this fine line can become almost impossible if outside or atypical financial issues are standing in your way.
Andrea has over 30 years of bookkeeping and training experience and is ready to take the weight off your shoulders. Whether you need our complete, full cycle online accounting services or focused training for your employees, Complete Bookkeeping should be your one-stop solution. We offer certified, professional bookkeepers who are dedicated to timely and accurate work. Our office is a member of the Sage Accounting Network and is recognized as a QuickBooks Online Pro Advisor.
There is no need to continue struggling to manage your small or medium business's financial health. Complete Bookkeeping believes that small to medium businesses are more successful when their owners and employees spend important time on their products and customer service. Your time shouldn't need to be split to take care of the bottom line. Financial stress takes away from your ability to improve, innovate and support your business. Andrea and Complete Bookkeeping are just a call away!