What is a Certified Professional Bookkeeper?
March 19th 2020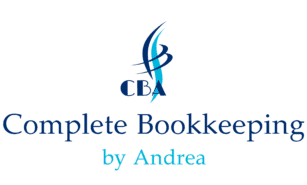 ---
Complete Bookkeeping by Andrea is a certified bookkeeper in Kamloops, BC with over 30 years of experience in providing online bookkeeping solutions to small-to-mid-size businesses.
Searching for a bookkeeper you trust can be challenging, especially if you're not sure if they'll get the job done or not. When you are looking for these kinds of services, you are essentially entrusting some of the most valuable information about your company to a stranger that will have intimate knowledge about your business.
Bookkeeping isn't just a job, it's a profession. A Certified Professional Bookkeeper (CPB) designation is relatively new to Canada as it is not yet mandatory in the same way it is in other countries.
The designation was created by the Institute of Professional Bookkeepers of Canada. In order to receive a CPB credential, a score of 80% or higher must be achieved on the exam in addition to having four years of related experience and a letter of recommendation. CPB's are tested and verified through a governing body that has a dependable level of knowledge.
Having a CPB credential allows someone to stand out with their knowledge level immediately; it shows they have a dependable level of knowledge and can be trusted with your company's information. A CPB has an extensive background of knowledge, skills and education needed to complete the bookkeeping lifecycle of sales and accounts receivable, expenses and accounts payable, payroll, sales taxes, inventory control, and general bookkeeping.
Additionally, someone with a CPB credential is required to follow a code of conduct that adds another level of standard and consistency. CPBs are also required to maintain 20 Continuing Education Credits per year; in other words, having a CPB credential means you are constantly learning.
A CPB credential also provides the knowledge and skills to identify where a company can improve in addition to recommending changes.
When you hire a CPB, they are also able to accurately set up a new or existing company's complete set of books in a software program; modify or revise a set of books where necessary; create processes where they are nonexistent and prepare a draft year-end set of books for an accountant with notes.
Although anyone can call themselves a bookkeeper, the skills required to have to be CPB do not come lightly.
So, why hire a CPB? They must have four years' minimum experience; the certification designation maintains a level of standard; continuing education practices to keep learning; provides training, support and advice; and, lastly, provides your business the peace of mind you need in order to focus on your business.
Call Complete Bookkeeping by Andrea today and let our team alleviate the frustration and stress from managing your business' financials. Our services are affordable to suit your needs, we strive for customer satisfaction and we provide timely and accurate reports.